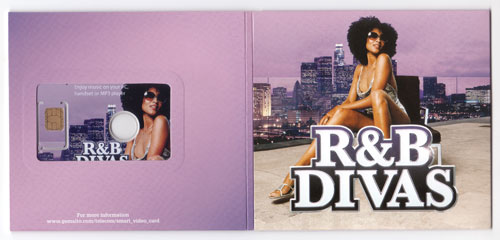 Since sales of physical music formats have declined dramatically with the massive adoption of digital music, record companies have been struggling to find a new format that music fans will buy. For instance, SanDisk launched its slotMusic format to try and boost physical music sales.
Gemalto and Universal Music have announced another new music format called the Smart Video Card. The rectangular card has a hole for a DVD player spindle and a SIM card with up to 120MB of content stored.
The card can play video files back from any standard DVD player and the SIM can be interested into mobile phones to play music. I'm not sure about this format. It looks like the strange design of the optical disc portion will be off balance in a DVD player causing vibration and there are only a few dual SIM phones on the market. I don't see many removing their SIM card to listen to music and then swapping again to make calls.
Gemalto, Universal Music