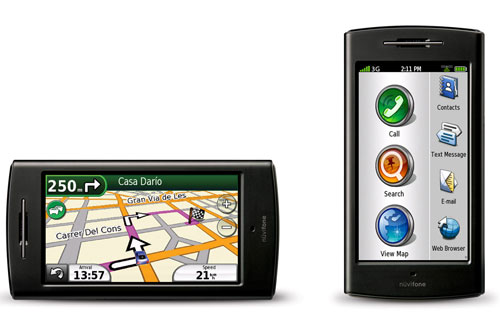 Asus makes all sorts of devices from computers to video cards and last year I got my hands on one of the firm's first smartphones and found it lacking. Hopefully Asus has cleaned up its act now that it has teamed up with GPS leader Garmin.
Garmin and Asus have announced the new nuvifone models will be available in Taiwan on July 27. The devices will be in other areas of Asia by the end of August and hit the U.S. in the second half of 2009. Two models will be offered including the G60 and M20.
The M20 is a tri-band Windows Mobile device with support for GSM/GPRS/EDGE and operating on the 900/1800/1900 frequencies. The G60 is Linux-based and works on 850/900/1800/1900 frequencies. Other common features of the devices are Wi-Fi, a 3-megapixel camera, Internet access, 3G access, and email support. Pricing is unannounced at this time.
ASUS, Garmin