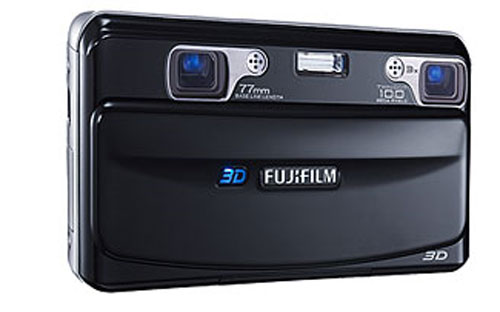 A lot has changed in the world of photography over the years. I remember when the coolest camera on the market was that Polaroid that took pictures that you had to shake. Digital cameras came along not long after than with all the good that came along with it.
Fujifilm was one of the early digital camera pioneers and the company is set to launch a new camera that may well usher in the next era in digital photography. The camera is called the FinePix Real 3D System and it allows you to shoot 3D images.
The camera uses dual lenses and has a 10-megapixel resolution. To view the 3D images users can put them on a special 3D enabled digital photo frame or print them with a special 3D printing process that needs no glasses to view. The downside is that the camera will cost $600 with the frame for showing the images selling for about $200 and the prints said cost under $5 each.
3D camera, Fujifilm