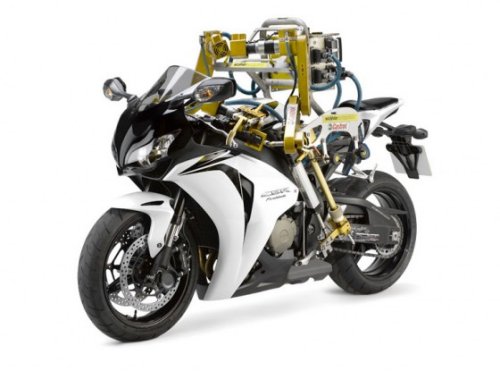 With a name like Flossie, you would expect this bot to be extracting teeth from your mouth as it laughs maniacally, but it's actually the Castrol-developed test rider you see above straddling that cycle. The robot without a cause has a love of cycles and a self-learning mode that lets it feel and test such things in a cycle as throttle response, clutch drag, gear shifting and such for any stationary bike.
That's right, he "rides" while stationary. We wonder how long it will be before he actually takes one of these bad boys on the road, joining up with Murata Boy and filming a new robot version of Easy Rider. Hit the link for a video.

But until that day Flossie lets Castrol evaluate its lubricants.
castrol, Flossie, Motorcycle, riding, robot