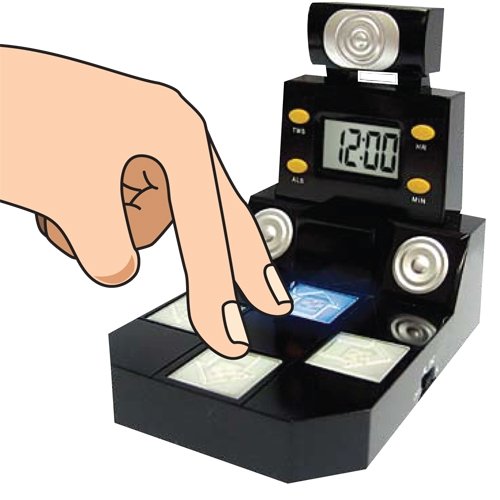 You've experienced Flashdance. You were enthralled by Riverdance. You were captivated by dancing with the stars. Now experience the latest dance sensation. The dancefloor: Your alarm clock. The dancers: Your fingers.
It's time to dress up your digits and have your friends judge the dance routines as you take your clock by storm with the Finger Dance Alarm Clock. This clock will keep ringing unless your fingers are able to hit the correct sequence as depicted by the lights.

It's like a game of simon with finger dancing. Just don't dance like you have two left thumbs. £9.99.
alarm clock, dancing, Finger Dance, weird