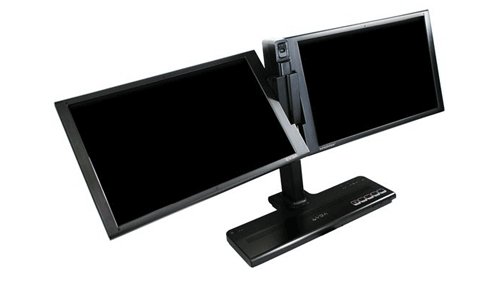 The InterView 1700 is the latest dual-monitor system from EVGA, targeted specially at business types for presentations, researchers, physicians, financial consultants or other creative professionals. The whole thing consists of two 17-inch LCD monitors that can be rotated 180 degrees vertically and folded 90 degrees horizontally.
Both monitors support a native resolution of 1440 x 900 pixels and feature an 8ms response time and 500:1 contrast ratio. The system also integrates a built-in 1.3-megapixel webcam, three USB ports and DVI connectivity.

The EVGA InterView 1700 sells for $650.
Dual-Monitor, EVGA, InterView 1700, system