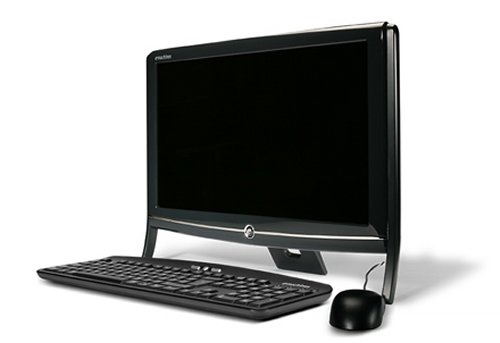 For a price of $399, you can expect to find all of the usual hardware that is already used in countless Intel Atom powered PCs: 1.6Ghz Atom, Windows XP Home, 1GB of RAM, 160GB HDD, DVD writer, WIFI+Ethernet, 5xUSB.
What sets this one apart from stand-alone "Atom boxes" is the 18.5″ (1366×768) display that also contains the computer. You'll want to upgrade that 1GB to at least 2GB though. You'll be happy you did.

Not a bad price for what you get. You may want to give this one a try.
$399, eMachines, EZ1601-01, nettop