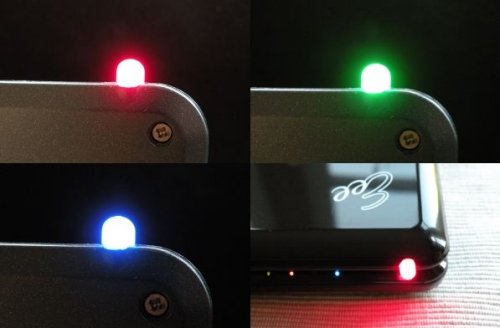 Sure, lights on your notebook are nothing new, but they don't really do anything useful. This mod, on the other hand, puts a 3-color LED on an Asus Eee 901 that shows you when you have incoming messages. All it takes is an extra microprocessor and some custom scripts.
The RGB LED displays a different color depending on whether it's email, an IM or a tweet. We can only hope that this opens up the eyes of product designers. It would be nice to see something like this on an HP, Acer or Dell.

Sadly, they always choose what's "safe". It's pretty cool, so we can only hope someone starts giving us pretty lights.
Eee, LED, lights up, message, twitter