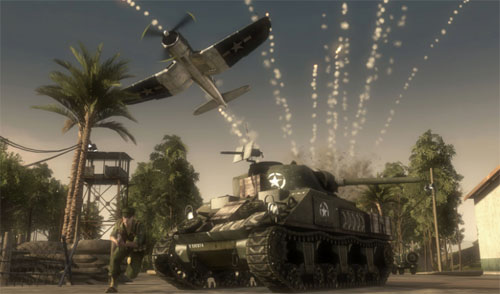 EA and Dice have been working together on the fantastic Battlefield franchise for a long time now. Most of the games in the franchise have been sold on discs in retail outlets. The first download-only title from the two firms was Battlefield 1943 released earlier this month.
EA and Dice have announced that the game has set sales records for download-only games and has sold over 600,000 copies on Xbox and PS3 since it debuted on July 8. The game set the record for fastest selling day one and first week download games.
A player challenge kicked off on July 10 that had players on both the PlayStation network and the Xbox Live network fighting to reach a specific number of kills to unlock a new map called Coral Sea. In five days, the XboxLive community hit 43 million kills and the PlayStation Network took eight days to reach the same number.
Battlefield 1943, Dice, EA