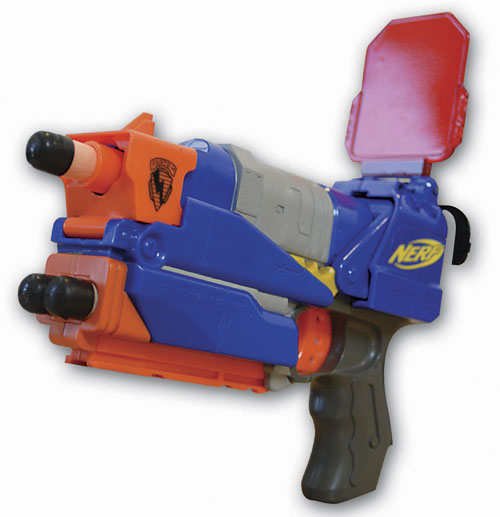 Last Christmas my son really wanted the Nerf game for the Nintendo Wii from Santa. The game was a cool kid friendly shooter that also could be used with a special Nerf blaster that could hold a Wii remote and shoot real darts. The catch was that the game and the blaster were sold separately.
EA has announced the follow up to the game, which will ship this fall and will be called Nerf 2: N-Strike Elite. The game will ship with a special Nerf Switch Shot EX-3 blaster that features a special red decoder eyepiece that flips up.
When playing the game the eyepiece will let kids see the weak spots to attack in enemies. The game is aimed at kids 8 to 12 years old and allows players to choose one of four characters each with their own customizable blaster.
EA, nerf, Wii