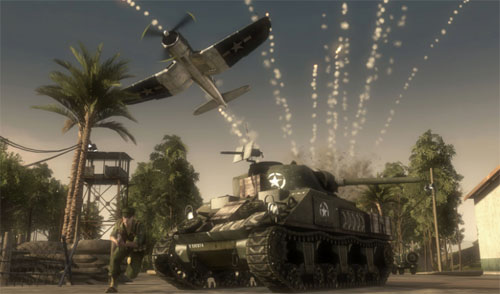 I am a big fan of the Battlefield franchise and have played most of the games in the series. I really like games like this when they are set in modern times like Call of Duty: Modern Warfare, but going old school is cool too.
EA and Dice have announced that the next iteration of the franchise is set to debut on the Xbox and PS3 on July 8 and 9th as a download only. The good news for fans of the franchise is that the game is cheap at $15 or 1200 MS points.
Xbox gamers will be able to get the game on July 8 and PS3 players will need to wait an extra day before they can grab the title. Players will be able to play in online battles with FPS action and vehicular combat including air battles. One of the maps available called Coral Sea is unlocked only when players on both consoles hit 43 million kills total in the game.
EA, FPS, game