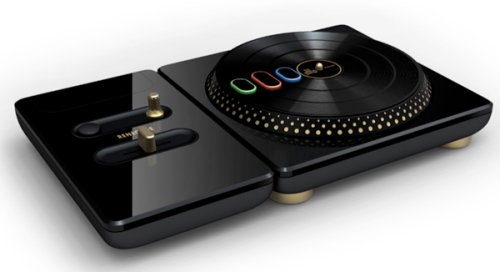 Today Activision announced the DJ Hero Renegade Edition bundle. The bundle includes a peripheral that's darker with less silver and some premium metal controls and finish. The package also comes with a hardshell carrying case that doubles as a stand and a Jay-Z / Eminem two-CD collection with unreleased tracks and a collectible case designed by Shepard Fairey.
We don't have anything on price, but the standard edition has a rumored $120 price tag, so you can expect to pay upwards of that.

When we know more so will you. Are you ready to DJ with the premium turntable?
DJ Hero, DJ stand, edition, premium, renegade, turntable