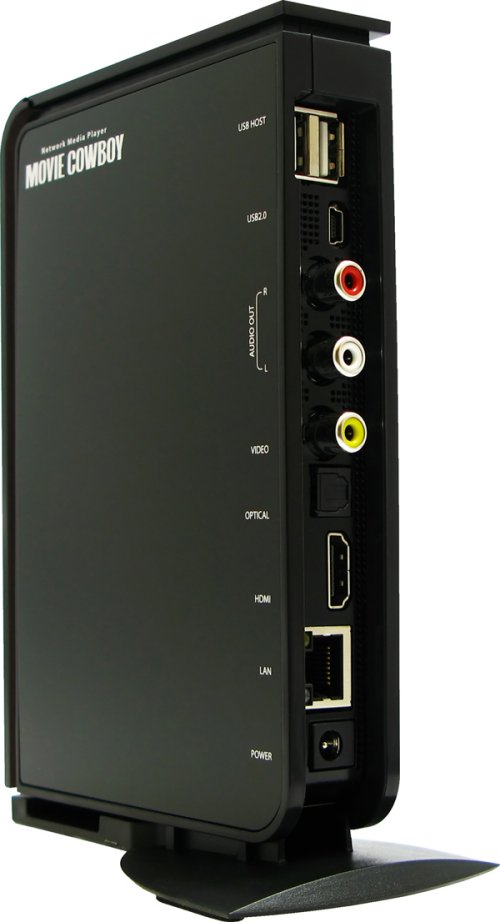 Digital Cowboy just rustled up its latest multimedia player called Movie Cowboy. Yee-Haw. This device can double as a NAS, which is convenient. The Movie Cowboy can stream all High Definition and Standard Definition content onto most modern TVs through the magic of an HDMI output.
It also includes a USB port, two USB hosts and composite output, so it can reproduce MPEG2 HD(ts,tp,trp), MPEG-1/2, Xvid, DAT, ISO, VOB, IFO, MKV(x.264), H.264, WMV9, ASF, MOV, RMVB, FLV, MP4, MotionJPEG video files, alongside MP3, AAC, OGG, AC3, DTS, MPEG1/2 Layer 1/2/3(MP3), MPEG2-2BC, MPEG-2/4 ACC-LG, WMA9(Pro) and FLAC audio files.

This one will work only with 2.5″ hard drives and cost about €150.
Digital Cowboy, media, Movie Cowboy, multimedia player, NAS