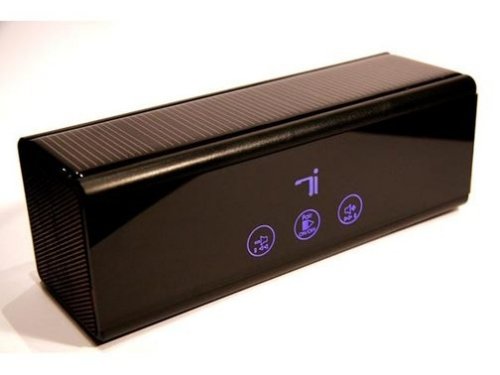 If you enjoy carrying your speakers around with you, check out these Devotec Solar Sound Bluetooth Speakers. They come with a pair of 2W drivers, Bluetooth and AVRCP support, along with a 3.5mm jack and a 1,500mAh battery that should provide up to 8 hours on a single charge.
Don't worry, you won't be a complete slave to the sun. If you choose not to invest the 12 to 24 hours it will take to charge via solar, you can power it up via USB for 4 hours or so.

Seems like a lot of work for $96, but that's just us. Then again, it does have a touch-sensitive button panel, and a built-in microphone that lets it act like an amplified speakerphone.
Bluetooth, Devotec, portable, solar, sound, Speakers