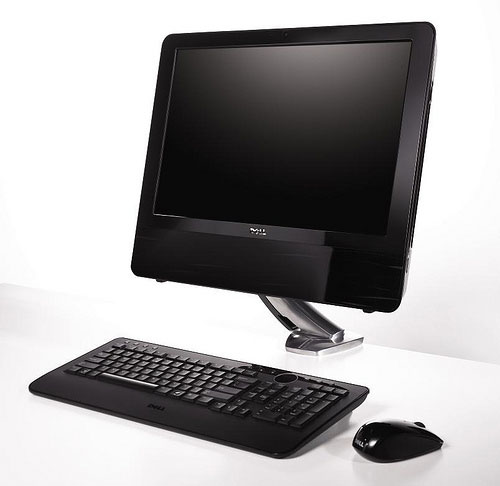 Lately when I see a new computer it tends to be a netbook or a new all-in-one machine. All-in-ones are really cool and I like the space-saving features that they offer. I hope that one day they will offer a gaming rig that is an all-in-one design then I can lose that massive tower beside my desk.
Dell has announced a new all-in-one for business users called the Vostro All-in-one that is set to launch in August. Dell offers up a few of the specifications for the machine, but many specs are still unknown. The rig will have various Intel Core 2 Duo processor options.
Other features will include an integrated webcam and optional Wi-Fi networking. A wireless mouse and keyboard will be included with the machine. Dell will also offer a VESA mount for the machine that will lift the 19-inch screen off the desk completely. The rig will start at $629 and base systems get a Pentium 2.6GHz CPU, 2GB of RAM, and a 160GB HDD along with an integrated DVD burner.
all in one, Dell, Vostro