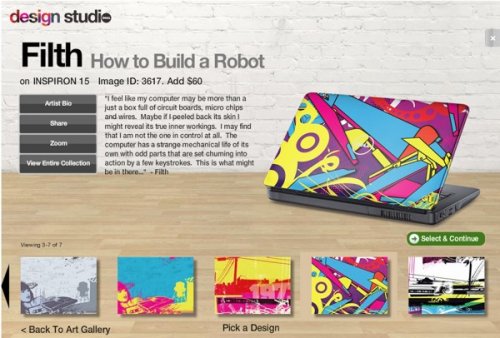 You crazy kids today with your crazy custom artwork on your computer lids. When I was a kid our fancy spreadsheet boxes were plain black or white. And get the hell off my lawn. Dell has just brought the Inspiron 15 into the Design Studio fold, so you'll be able to select graphics from a bunch of artists to dress up your system.
Most of the artwork is priced around $60, but that could vary. Dell's also launching a new FastTrack next-day delivery service for pre-configured machines. The company says that it's constantly tracking orders and will be able to keep the most popular models on hand.

Dell, making the world an eyesore one Inspiron at a time.
Dell, design, fasttrack, Inspiron 15, studio