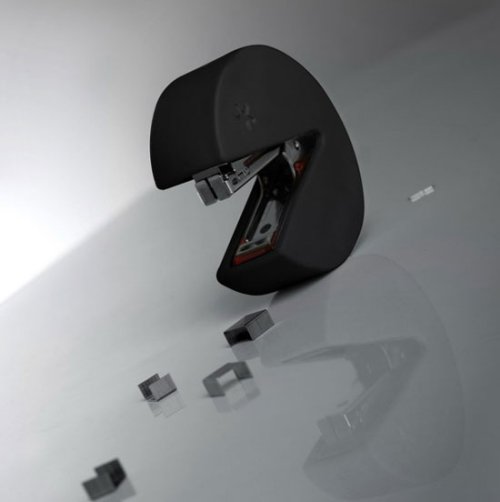 Check out this Pac-Man stapler from the folks at Panik Design, who call it "Stap Man." Traditionally Pac-Man is yellow, so we can only assume that this is some Pac-Man from a darkside universe. Hey, between the name and the lack of yellow, they've avoided any copyright infringement.
It will cost you $26 and it's hard to imagine that you'll be able to resist making wakka-wakka sounds as you staple. It also comes in white. Lame. It looks pretty hungry, so staple away.

wakka wakka, hurry before Namco shuts them down.
black, knock off, namco, Pac Man, stapler