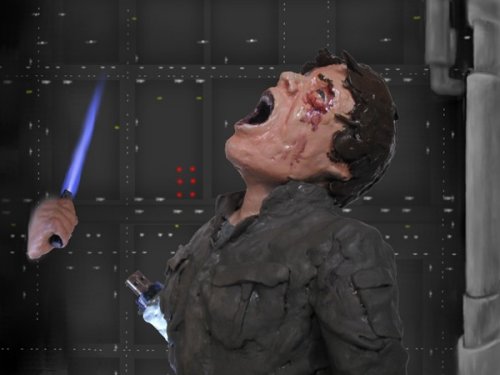 We've seen our share of Star Wars USB drives around here. This one is by far the best, recreating that classic moment in Empire when Darth Vader cuts Luke's hand off.
It was created by a talented Engadget reader. Obviously the USB input is accessed by severing Luke's hand, which you can do again and again if you need to relive that classic moment. Why Luke's face is melted is unclear. It's not like he looked inside the Ark of the Covenant.

This is one awesome USB drive.
custom, DIY, Luke Skywalker, Star Wars, USB drive