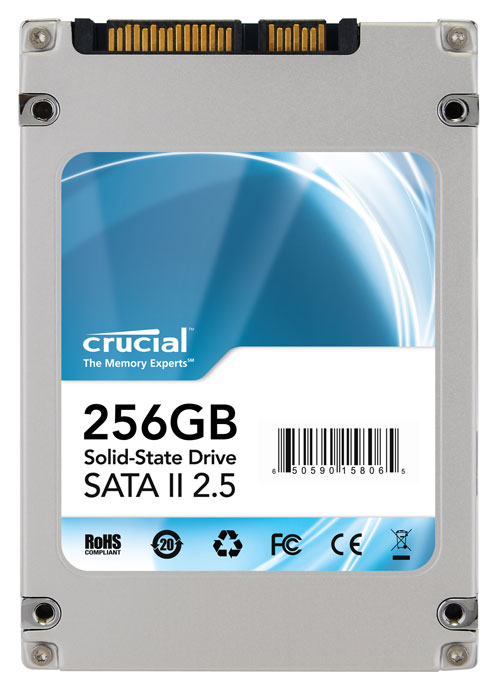 We all know that eventually the SSD will replace the standard HDD in storage applications. The benefits of the SSD are many, not the least of which is the fact that the SSD is much faster than typical hard drives.
Crucial has announced a new line of SSDs called the M225 series that offers up blazing fast performance. The M225 series offers read speeds of 250MB/sec and write speeds of 200MB/sec. Inside the standard 2.5-inch drive housing Crucial uses MLC NAND flash.
The SSDs are compatible with the Crucial SK01 External Drive Storage Kit as well. The drives will come in 64GB, 128GB, and 256GB capacities at $169.99, $329.99, and $599.99 respectively. The drives are available now.
Crucial, SSD