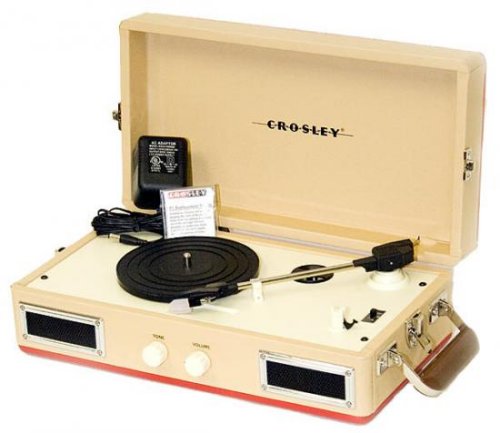 If you are looking for something different in a turntable, the Crosley CR 40 Mini Turntable is compact and also powerful. It features a stylish hardwood and veneer housing that gives it that perfect retro look. Which you will likely appreciate since you like to spin vinyl.
The CR40 Mini is a 3-speed belt-driven turntable that plays 33 1/3, 45 and 78 RPM records. It's got you covered. Discover those old albums again as if for the first time with it's full-range stereo speakers. It also features a diamond stylus needle and an adjustable tone controller.

All for $79.95. The only question I have is what album would you play first?
CR 40, CROSLEY, mini, turntable