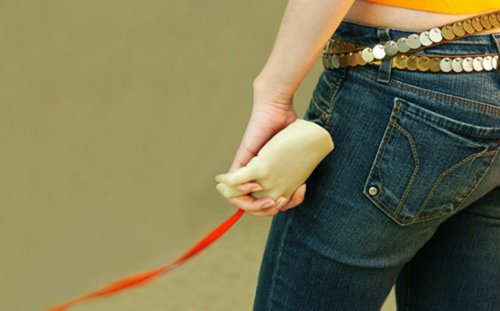 How many times have you been walking your dog and said to yourself, I wish I had a companion that would share the walk with me. If you then entertained the notion that failing an actual human, a dismembered hand would do just fine, then this is for you. And it will identify you easily so the rest of us can stay the hell away.
It's the Hand-Shaped Dog Leash designed by Alice Wang. So that you can sway your hand and pretend that you have a special someone as you walk your dog.(Who must be intelligent enough to be scared of you and your corpse hand.)

Walk hand in hand, with dog.
creepy, dog, hand, Leash, lonely, walk