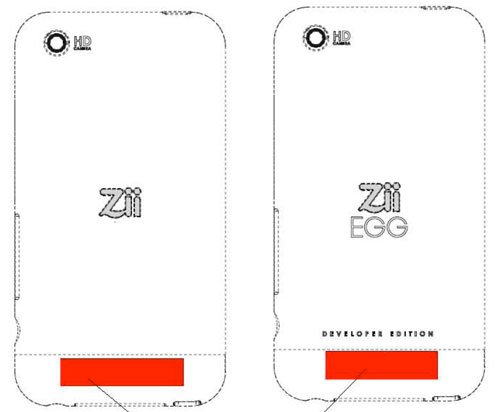 An FCC filing reveals that Creative's first touchscreen media device will be called the Zii. The name alone implies that it will be powered by the dual-core Zii processor. The filing also shows an "HD camera" logo so it's likely that this device will have the ability to capture video and playback in High Definition. Whether or not full HD is supported, we have no idea.
There is space on the side for an SD memory card slot as well. There are two versions of the device. The Zii and the Zii Egg. The Zii Egg is for developers.

It's too early for a launch date, but hopefully we will see it by the end of 2009.
Creative, device, fcc, touch, zii, zii egg