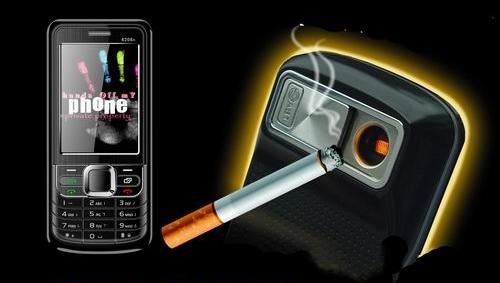 The SB6309 Lighter Phone may or may not be real. It's a phone with a cigarette lighter built-in. Just flip it over, slide back the protective cover, and light your smoke on the glowing square. Now smoking will not only kill you, but your phone battery as well.
It has three available colors, red, brown and black. And there's no Surgeon Generals warning anywhere on this phone. There should be, because we think these are likely to give you third degree burns while in your pocket.

Or burn down your house or car. Like this.
cigarette, lighter, phone