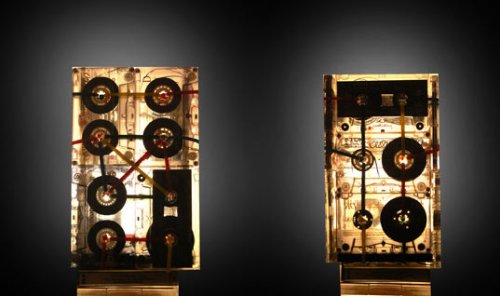 We all have a special place in our hearts for the Cassette tape, despite the fact that we would never EVER go back to using them. Remember what a pain it was to rewind and fast forward? Bottom line: Cassette tapes make better lamps.
And these lamps pump me so full of nostalgia that they have fast forwarded my heart, ejected it from my chest, flipped it over to the B side and made it start beating again. We want one real bad.

As long as they don't have any cheesy accompanying music like, You Light Up My Life for instance.
art, Cassette tape, design, lamp, retro, style