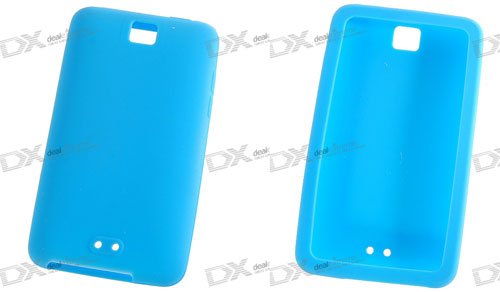 TechCrunch claims that they have heard evidence that the next generation iPod Touch will have a built in video camera. One of their sources in Asia says that Apple has placed an order for a massive number of camera modules of the type that they include in the iPhone.
The source says that due to the size of the order, they can only be used for one thing – the iPods. Since May it has been rumored that the iPod Touch would get a camera. When Apple does update the new iPod Touch, it seems likely that they will also upgrade the device to the more powerful processor and graphics chips that were introduced in the iPhone 3GS.

Meanwhile, TheAppleLounge points to another 3rd generation iPod Touch case design at DealExtreme which shows off a centrally mounted camera hole.
Apple, camera, iPod Touch