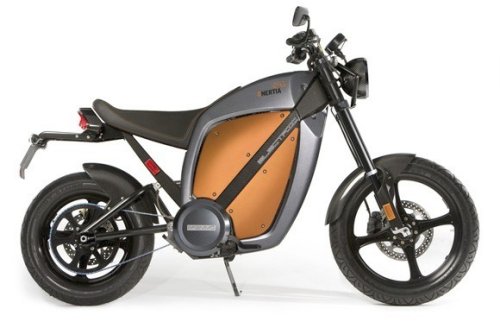 The Brammo Enertia electric motorcycle is finally available and officially on sale. It should be interesting to see how this sells. The eco-friendly bike features a horsepower rating of 13.7, 31 ft/lbs of torque and weighs about 280 pounds. The bike has a top speed of about 50 miles an hour, with a 45 mile range before requiring a 3 hour recharge.
So if you're looking for a more eco-friendly ride, this isn't the most powerful of motorcycles, but you'll be doing your part while getting your vroom vroom on. It will run you about $12,000.

It's got plenty of style for that price.
Brammo, eco, electric, environment, Motorcycle