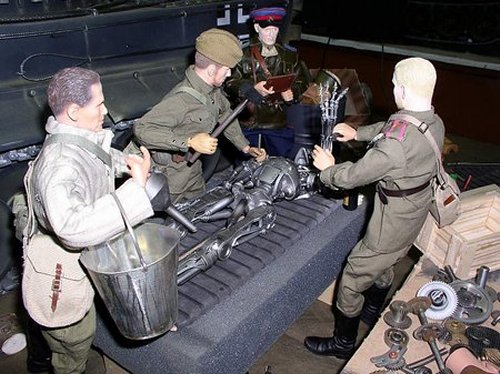 Robots will likely inherit the Earth. Why do you think we have the space program? We like to pretend that it's all about exploration, but really it's because we know that it's either leave willingly or be evicted. So onward to Mars, where we will create more metal killers and have to run all over again. Silly humans. Here's some of what we covered this week over at Botropolis.
WWII: With Terminator.
Cyborgs: Cornell Enslaves Tobacco Hornworms.
DIY: Pocket Drunken Robots.

Archie: Creepy robot helper.
Cosplay: Honda ASIMO Cosplay.
Asimo has competition: Toyota's Running Humanoid Robot.
Baseball: Robot pitcher and batter.
Have a good weekend everybody.
Archie, asimo, Botropolis, Honda, robot, robotics, Terminator, Toyota