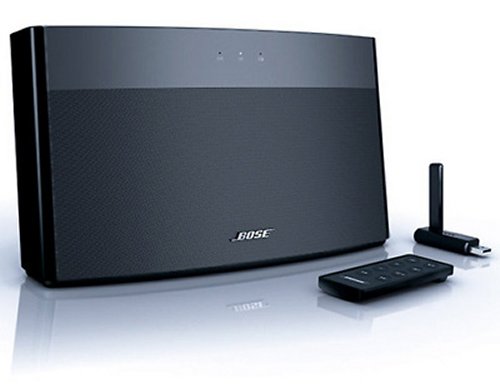 Bose just launched the SoundLink wireless speaker system. It's the company's first dedicated network audio streaming package for both PC and Mac. This is great for those who want to set up a hassle-free wireless music system without worrying about Wi-Fi configurations.
In fact, there's no software or Wi-Fi connection required. Just plug the included SoundLink USB key into the computer, select music from iTunes, Pandora, or any other Internet radio or music source, and the audio will stream to the SoundLink speaker via a long-range wireless link that works through most walls and floors. It couldn't be easier.

The speaker comes with a Li-ion battery that will give you a minimum of three hours of playback at full volume.
Bose, SoundLink, speaker, system, USB, wireless