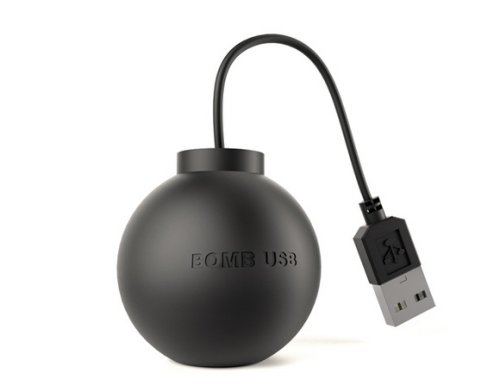 This USB drive concept is a throwback to the days of mustache twirling villains and bombs with crazy long fuses that usually blew up in your hands. It's from designer Joel Escalona who probably likes to tie helpless women to railroad tracks while laughing maniacally.
Someone manufacture this thing already, so Joel doesn't end up wearing black and white stripes and working on the chain gang. Sure it looks deadly(In a comical way) in black, but in red,yellow and white it just looks silly. Still, Joel thinks it's "da bomb", so what do ya say?

I would be interested if it had an LED fuse that could crawl up to the bomb when saving data.
bomb, flash drive, Joel Escalona, USB