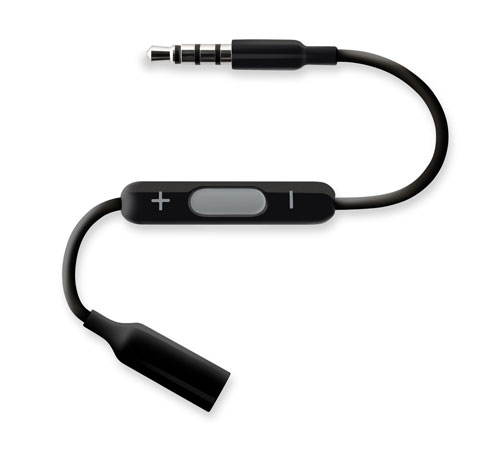 The big problem with the iPod shuffle for most users isn't the small size or the fact that it has much less storage than more expensive iPod models. The big issue is that the shuffle has all the controls built into the headphones so you can't just use any headphones you want.
Belkin has announced a new adapter cable called the Belkin Headphone Adapter that allows shuffle owners to ditch those junky stock headphones and use any set they want and still get full control of the player. The cable plugs in to the shuffle and the headphones plug into it.
The adapter has a single button with play being a single click, next track a double click, and previous track a triple click. Holding the button activates VoiceOver and you can move between playlists in the same way. The adapter will sell for $19.99 and will ship in July.
Belkin, iPod