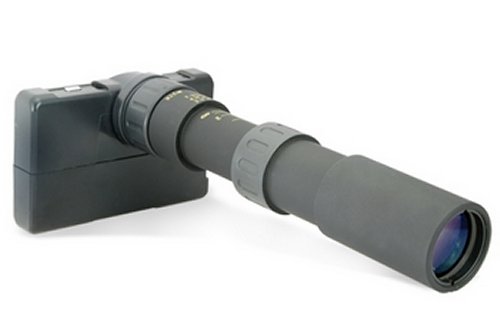 Is that an Avatar Digital Binocular Sports Camera or are you just happy to see me? The Avatar Digital Binocular Sports and Spy Camera is from where else, China. It's for the gadget lover who loves powerful magnification and is not afraid to use it in a silly over-the-top form factor.
It's got a 2 megapixel camera with a 21× optical zoom and 2.5″ display. There's 1 GB of internal storage, a microSD slot, TV out, a voice memo and you can record stills or video.

It starts at $128 and one of the few good things that we can say about it is that with this camera, perverts will stand out from the crowd.
avatar, Binocular, digital, Sports Camera