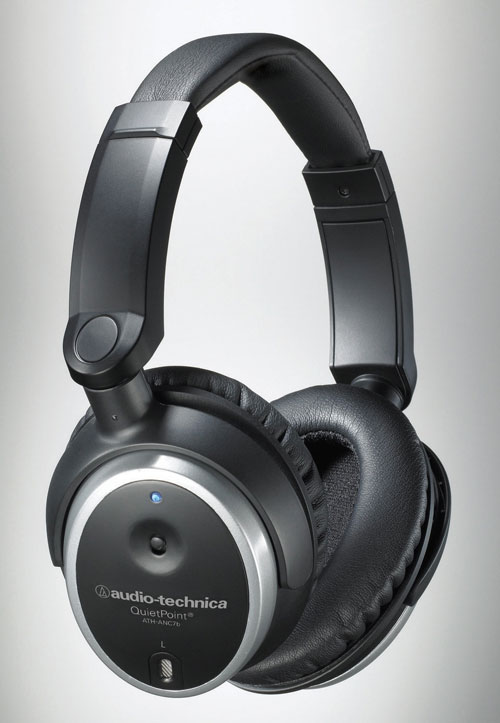 There are a number of noise cancelling headphones and earphones on the market that remove noise from an environment by active or passive means. The headphones come in especially handy when trying to work or rest in noisy environments like on an airline flight.
Audio-Technica has announced an improved set of active noise-canceling headphones called the ATH-ANC7b headphones that promise to eliminate 85% of external sound from your environment. The headphones also feature removable cables in two lengths — 1.6 meter and 1.0 meter.
The headphones will work with the iPhone, iPod, and other portable music and DVD players. In-flight entertainment systems are also supported by the headphones. A folding design makes storage and transport easy and the headphones will ship in August for $219.95.
Headphones, noise-canceling