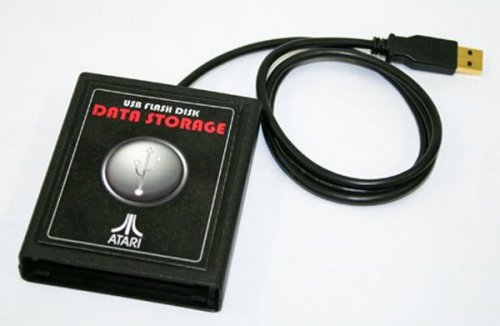 Somewhere in a parallel universe where Atari is still king, this is what their flash drives look like. In our world USB flash drives are small and come in all sorts of shapes that are smaller than an Atari cartridge. Except this one.
The Atari USB flash drive comes with a USB cable to plug into your computer since the thing is too big to just hang off the USB port. It does evoke some nostalgia from those of us old enough to remember the Atari 2600.

You could probably fit all of the Atari classics on this one drive.
Atari, cartridge, flash drive, retro, USB