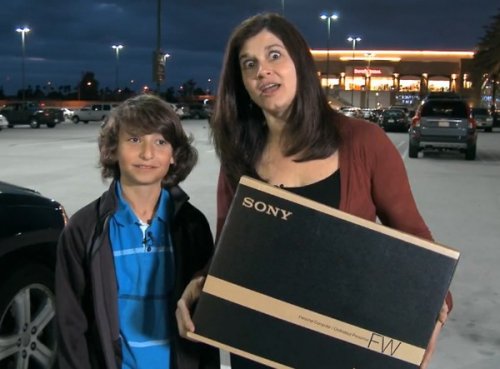 Apple may act like the Microsoft Laptop Hunters ads are no big deal, but behind the scenes the company had a different response, according to Microsoft's Chief Operating Officer, Kevin Turner. Turner says that he knows the ads are working because "two weeks ago we got a call from the Apple legal department saying [...] 'Hey, you need to stop running those ads, we lowered our prices.'"
Turner also noted that "they took like $100 off or something," and that it "was the greatest single phone call in the history that I've ever taken in business" He did however think it was a joke at first.

And yes Microsoft is "just going to keep running them and running them and running them." Who knows, maybe it will make Apple take another $100 off.
Ads, Apple, Laptop Hunters, Microsoft