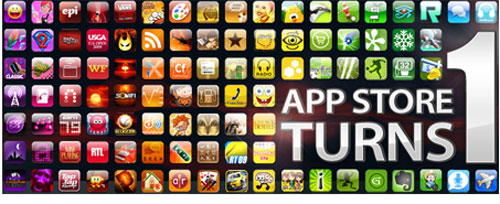 I can remember feeling like I didn't care much about the App Store when it was first launched. I really liked my iPhone, but I had never had a good gaming experience on a mobile phone and figured the App Store was not going to be that useful to me. My mind quickly changed when I saw how many apps there were and how well they worked for the most part.
It seems like the App Store has been around forever, but it is only officially turning one this week. The birthday for the App Store is this coming Saturday and Apple is already celebrating with lists of the top apps and other things.
Since the App Store launched last year it has well over a billion downloads and 56,000 apps available. The store also spurred every other smartphone maker on the planet to offer a similar store with lesser degrees of success.
App Store, Apple, iPhone