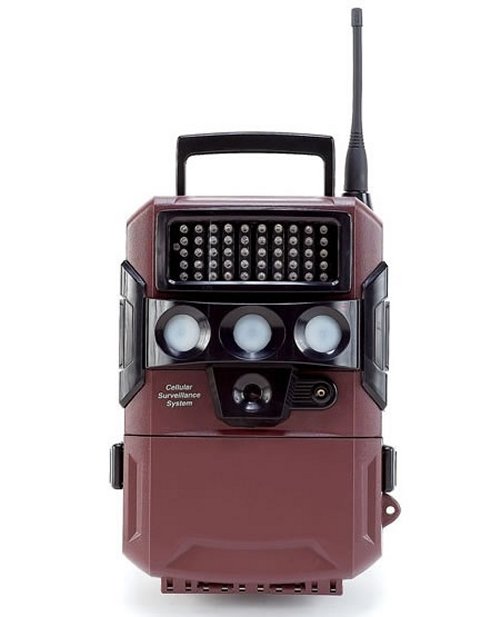 What's the big deal about this camera? It's the only surveillance camera system in the world designed to send back captured footage over GSM cellular networks. So no matter where you are this baby will be able to send back photos to you so you can view them online.
Another interesting feature is that it has no wires and is cable free. Of course they had to make it somewhat rugged too. It's virtually weatherproof. Even the look says rugged and ready to go.

So if you are in the alps, in the desert, or in a swamp environment, it's all good. It can be yours for $599.95.
All Weather, camera, cellular