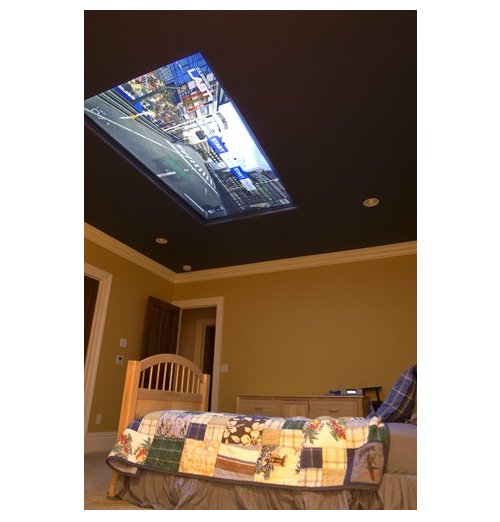 Most kids have a 14 to 20 something inch TV in their room. This kid has a 98-inch screen installed in his ceiling. And we, like you, are jealous. Patti Deni (Our candidate for mom of the year) had it installed for her son. At it's heart the setup is an NEC projector along with some Draper projection mirrors, which fills that huge StarGlas60 display with full HD images than can be viewed from almost any angle.
This install couldn't have been easy. Word is they had to reframe and reinforce the ceiling to do it. Now that's an awesome mom.

With this mom and the dad who built the AT-AT bed, I have found the perfect parental units.
100-inch, Ceiling, mounted, screen