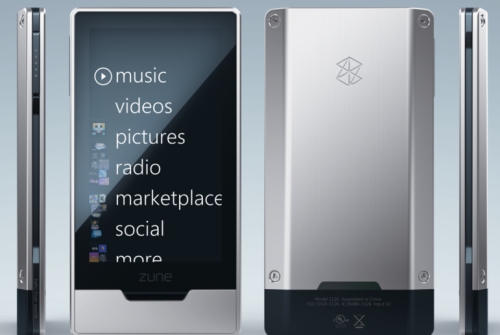 It's official. Zune HD will be powered by NVIDIA's Tegra processor, making it the first PMP in the world that can claim that honor. NVIDIA confirmed it themselves. The all-in-one processor offers hardware acceleration of video and can consume just 150mW of power at full speed, giving it a battery life like a regular media player in spite of the demands of 720p video playback.
The new Zune is likely using an APX 2500 or 2600 processor, which combines an ARM11 processor with a GeForce-based graphics core and controllers for memory and output. It has just enough performance to display 720p at full resolution when using HDMI and also supports 3D rendering performance much faster than most handheld devices.

Microsoft may have an advantage over Apple's likely iPod touch update later in the year. So far, iPhones and iPods only support video up to 640×480 even when using a component video output with an HDTV.
Microsoft, NVIDIA, Tegra, Zune HD