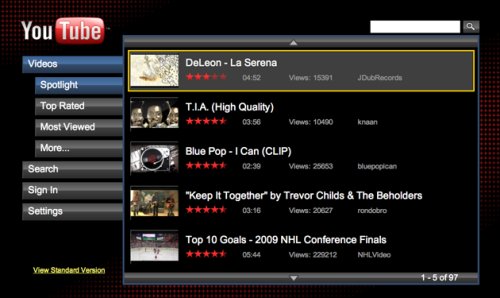 YouTube XL is a redesigned version of the video sharing website. It still runs in your browser window and you won't need to go through the hassle of downloading another piece of software, as long as you have the latest version of Flash.
YouTube XL features a clean interface that doesn't feature any ads (at least for now). Stuff that is basically clutter is gone, like suggested videos, and comments. YouTube XL will function on most devices that have a browser, and can be hooked up to your TV.

Looks pretty cool and easy to use for everyone.
tv, YouTube, YouTube XL