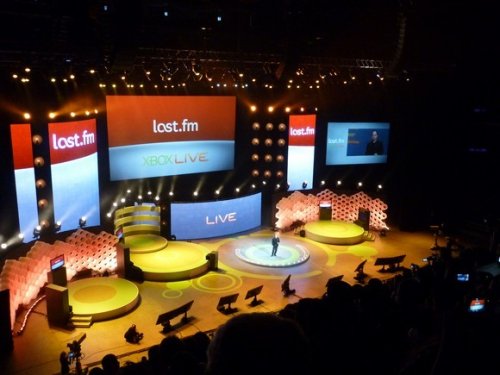 At E3 today the big M announced a bunch of upgrades to Xbox Live. The biggest news is the relaunch of the video service, now Zune-branded with 1080p instant-on streaming content in 18 countries. XBL will also now integrate with Facebook, which is great news for all of you social butterflies out there. Your Facebook account can be linked to your Gamertag, and games will support Facebook Connect for sharing online content.
That's not all. You'll also be getting Twitter and Last.fm. Yes, these updates are huge. There's more. Netflix users will now be able to browse the entire catalog instead of just loading their queue, and since Microsoft has gotten its Party Watch system down, you'll be able to diss videos with your online friends.

Also, there's now live TV streaming for UK and Ireland gamers. If you don't have an Xbox 360 yet, now is a good time to get one.
1080p, Facebook, Netflix, Twitte, video store, Xbox LIVE, Zune