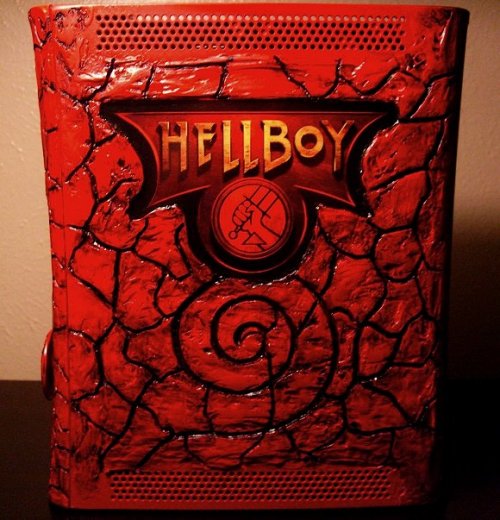 This Hellboy Xbox 360 case mod is awesome. And very very red. It was made by Frank Gonzales, who has previously created a Gears of War and other case mods. He really outdid himself with this one. It looks as if it has just clawed it's way free from hell and is ready for some serious gaming.
My first reaction upon seeing this was to wonder where the horns were, but it is absolutely perfect as it is.

Hellboy would be proud and surely prefers the Xbox 360 over the PS3.
case mod, Hellboy, xbox 360