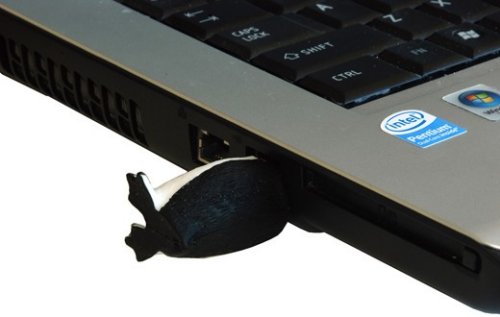 If only the legs moved. Then this USB Penguin flash drive would be truly hilarious. Sadly, they do not. So, while the Penguin has landed head first in your USB port, presumably with cartoon sound effects, it's legs aren't moving. Failed comedy opportunity.
The WWF Penguin USB flash drive will come in varying capacities of up to 16GB. Each purchase will see 5% of the proceeds being donated to the WWF. The 8GB configuration is going for $26 currently.

Next time I want to see legs and flippers flailing around. And when I'm done using this drive, I would like it to extract itself with a cartoon sound, attach it's own head and shake itself off.
flash drive, Penguin, USB, wwf