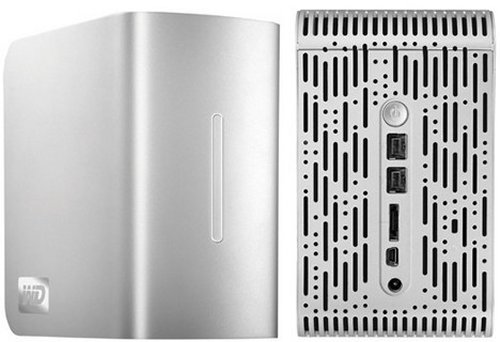 Western Digital now has an upgrade to its 2TB My Book Studio Edition II. They've doubled the storage space and it also sports a new exterior design. In its RAID 0 configuration, you'll find a couple of drive bays available to hold two 2TB hard drives for a total of 4TB of storage space.
It's compatible with both PC and Mac platforms and the Western Digital 4TB My Book Studio Edition II has a variety of connectivity options including eSATA, FireWire 800, FireWire 400 and USB 2.0. The external capacity gauge will give you important information with just a quick glance.

It will cost you $649.99.
4TB, Edition II, Mac, My Book Studio, pc, Western Digital