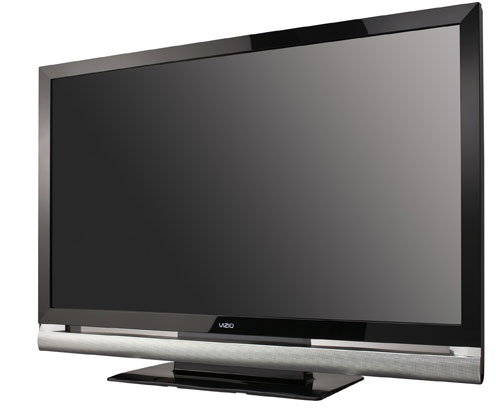 Vizio has upset the status quo in the HDTV market in America. The company came in, displaced some of the most established names in HDTVs in America and stole the top sales spot. The reason the company was able to do this was that its products are low cost and perform well.
Vizio has announced a new line of HDTVs that will be coming to market over the next several months. The line includes the XVT HDTV series with up to 240Hz refresh rates and TruLED with Smart Dimming technology.
The XVT line has eight models with screens ranging from 32-inch to 55-inches in size. Some of the new models also feature a new Vizio service called Vizio Internet Apps that allows the sets to connect wirelessly to the internet with integrated 802.11n connectivity. The sets also include a custom Bluetooth remote with a thumb-style keyboard for surfing the net. Prices for the line range from $749 to $2199.
HDTV, VIZIO