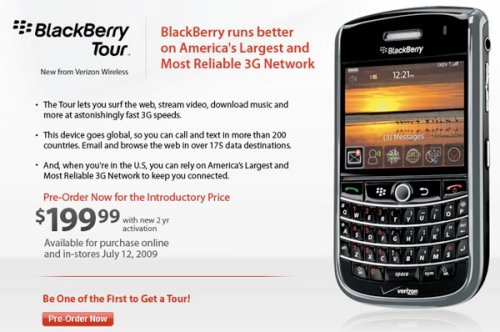 Looks like Verizon has just replaced its BlackBerry Tour teaser with a pre-order page and we now have an official date. It's arriving July 12th for $200. Now we're waiting to see if Sprint's July 20th date comes to pass, but if you want a Tour before anyone else, looks like Verizon is the way to go.
To refresh your memory, the Blackberry Tour has a 256 MB internal Flash memory, 35 key backlight QWERTY keyboard, 3.2 MP camera with flash and autofocus, and Bluetooth 2.0.

The pre-order page is live if you're itching to order.
Blackberry Tour, July 12th, pre-order, Verizon