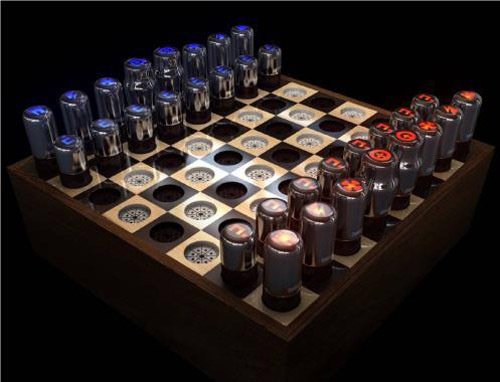 This just may be the most awesome and nerdiest chess set ever. You're looking at Paul Fryer's Vacuum Tube Chess set. It's one of only seven made. The pieces actually light up when they're plugged in to the board.
How cool is that? The only thing that sucks is that you would need to replace blown tubes from time to time, but we don't care. We just wanna play chess with Vacuum tubes that really light up.

God bless you Paul Fryer. You are a true friend to the geek.
art, Chess, DIY, geek, set, vacuum tube