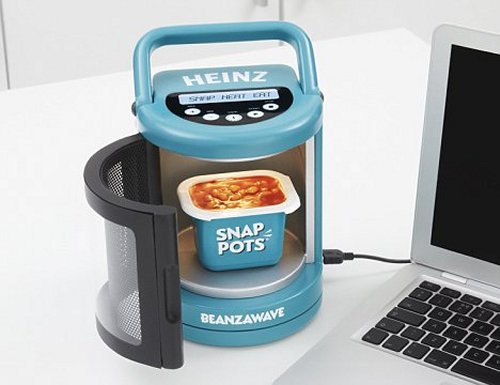 From American food company Heinz comes this Beanzawave portable microwave. It's the world's smallest, portable microwave oven, measuring 7.4 inches tall x 6.2 inches wide x 5.9 inches. It's only a prototype at the moment.
The price would be around $160 if Heinz ever decides to make this USB microwave oven, so you can have your beans anywhere.(What were they thinking with that name?) It would be convenient for those on the road since it can be powered it by a laptop.

Apart from the size, the key breakthrough is the use of a combination of mobile phone radio frequencies to create the heat to cook both on the outside and within in under a minute.
Beanzawave, Heinz, microwave, oven, smallest, USB