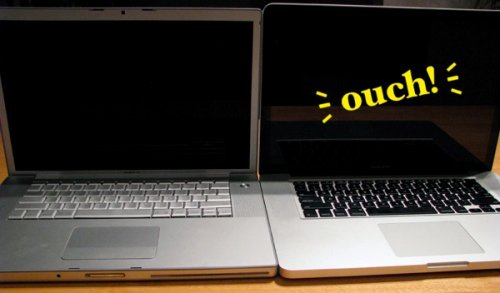 Danger. Danger Will Robinson. Apple's screens are a silent danger just waiting to mess you up. So says an advisory recently published by Queensland University of Technology, which predicts a rash of injuries as a result of users straining to get a clear look at Apple's "high gloss" screens, due to the ergonomically unsafe postures and positions that result.
If you have such a display, Queensland Tech offers many suggestions for staying healthy: One is placing the monitor so that screen is at a 90 degree angle to overhead lighting, another is closing the curtains or blinds to minimize glare, and adjusting the contrast / turning down the brightness. Most importantly, do not panic!

They will let you know when panic is the right option.
Apple, Danger, glossy, Queensland University of Technology, report, screens, University