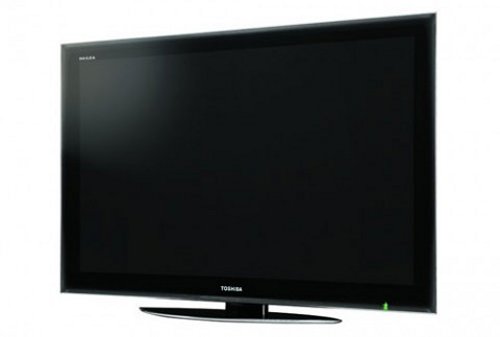 Toshiba has already begun shipping their Regza HDTVs, which were initially shown off at CES earlier this year. They even added another series to the line up today, called the XV648. First, the SV670 features an LED backlight, a 240Hz panel, 2,000,000:1 contrast ratio, 14-bit color processing and more. It comes in 46-inch and a 55-inch versions that will cost you $2,300 and $3,000.
The ZV650 features a CCFL backlight rather than LED and has a 240Hz panel and a 100,000:1 contrast ratio. It comes in sizes ranging from 42-inches to 55-inches and costs from $1,300 to $2,400. Then there's the XV648, which is new to the Regzas line and features a CCFL display, a 120Hz panel and a CrystalCoat display for better contrast.

That one will be available in August in sizes from 40-inches to 52-inches for $1,100 to $2,000. So you have a lot of choices.
HDTV, Regza, shipping, Toshiba, XV648, ZV650