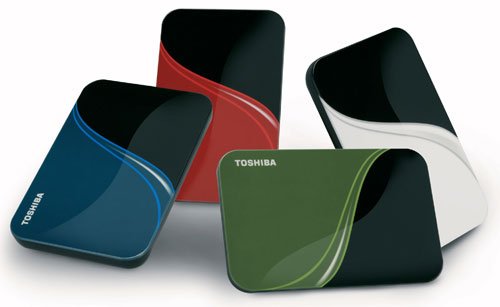 Toshiba has a new range of portable hard drives that feature new system backup functionality and password-protected encryption for greater security. The drives will ship with pre-laoded software that's compatible with both Mac and Windows. The included NTI BackupNow EZ software lets users backup the whole system and even restore the entire system if Windows fails to boot.
These Toshiba drives will come with password-protected security with up to 256-bit encryption. A Drive Space Alert feature will alert you when it is time to perform some digital cleaning. You can choose from white, blue, green and red.

The 320GB and 500GB models are going for $120 and $150, respectively.
Hard Drives, portable, Toshiba, USB